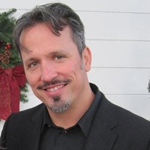 My career and business story has ranged well over a decade. During this time I've gained extensive experience in management of large scale technology solutions & internet strategies and their application to agency work. My tenure in the digital realm encompasses a well rounded portfolio of successful brand campaigns, enterprise level web and content marketing solutions, technology roadmap and process development, with a core focus on web development.
I have had the pleasure to work with an impressive long list of top brands and Fortune 500 companies focusing on campaigns and evergreen platforms that have built out my career. My projects have won more than twenty advertising and industry-related awards ranging from consumer focused brands to technology companies.
I take great pride in working with teams to produce a quality product for the best of clients. The core of my approach revolves around building and mentoring a team that creates these excellent products for our clients. I excel in creating an environment that encourages healthy evolution and growth, molding and enhancing a team to their true potential. I achieve this by defining or improving upon a development processes to ensure we are nimble, scalable and efficient.
The following are some of the clients I've worked with; adidas, Apple, Ask.com, Autodesk, Blue Marlin, Business Objects, Callaway Golf, Chevron, Clorox, Discover Brokerage, Genentech, Got Milk, Hewlett Packard, Hitachi Data Systems, Jamba Juice, McDonalds, Michael Mina Group, NASCAR, National Film Preservation, Nike, Oakland A's, RockShox, SEGA, Snapple, Sprint, Moulinsart (TinTin.com), Vail Resorts, Verisign, Virgin America, Wells Fargo and many others.
In most recent years my career has been focused on web development consulting. I've recently produced great work for Novio, an SF based agency, developing an interactive web demo for their client Informatica on data integration solutions. Prior to consulting with Novio, I worked with Wells Fargo and was brought on as their senior HR portal consultant for a large platform and content migration project encompassing dozens of intranet sites. In this role I defined and restructured the web development process for their HR Communications and Change Readiness team leading the charge in re-defining the development process for their HR portal through site architectures, wireframes, process templates as well as carried through the development cycle to implementation.
In addition to helping present the vision of the project to division stakeholders, I was a technical consultant for upgrades to the platform and helped partners translate their business needs into effective web development planning documentation along with managing resources throughout the process. That led to the groundwork for a comprehensive (and now very successful) web and content development process by establishing a consistent and repeatable methodology.
In my earlier roles I worked as both director of production and executive producer at such agencies as Euro RSCG Worldwide (Genentech, Michael Mina and Tintin.com), Eleven Inc, Publicis Dialog, Wolfe/Doyle Advertising, McQuerter Group, Doremus and Tribal DDB.
A key body of my work and what laid the groundwork for my interactive career was my time at SF Interactive, one of the Bay Area's premiere interactive agencies. In 1998, SFI was a small, boutique shop with roughly twenty employees. I helped expand SFI's production and quality level and was instrumental in delivering the award-winning creative and websites that SFI is known for today. At SFI, I coordinated the placement and ramp-up of a development office in Vietnam to create a cost-effective round-the-clock resource. I produced and managed the project management team, coders, designers, account managers and support staff on web development projects for many of the household names listed above. I began my career as the online services manager at Expert Software in Miami, Florida. I developed several online projects including BackWeb executions and the McDonaldland Online site. I was also involved in many CD-ROM production projects including several for SEGA and McDonalds.